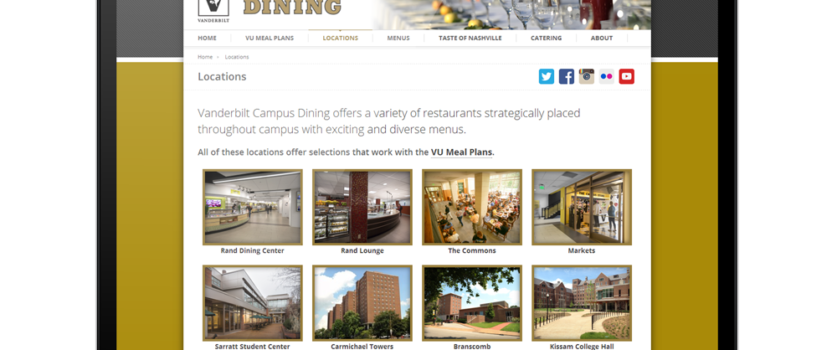 The Vanderbilt Campus Dining website was built on the open-source WordPress platform. Combined with The Campus Dining App WordPress plugin, the site featured powerful add-ons including hours of operation, special event calendars, health scores and more.
The site integrated the Nutrition Addition Menu Manager as well as other custom plugins to provide for event registration and inclusion of off-campus partner restaurants' information and hours of operation.
Robust and responsive, this design served the program well for five years while continuing to look fresh and contemporary.